Expressive Art Calms Quarantine Anxiety ft. Volta Voloshin-Smith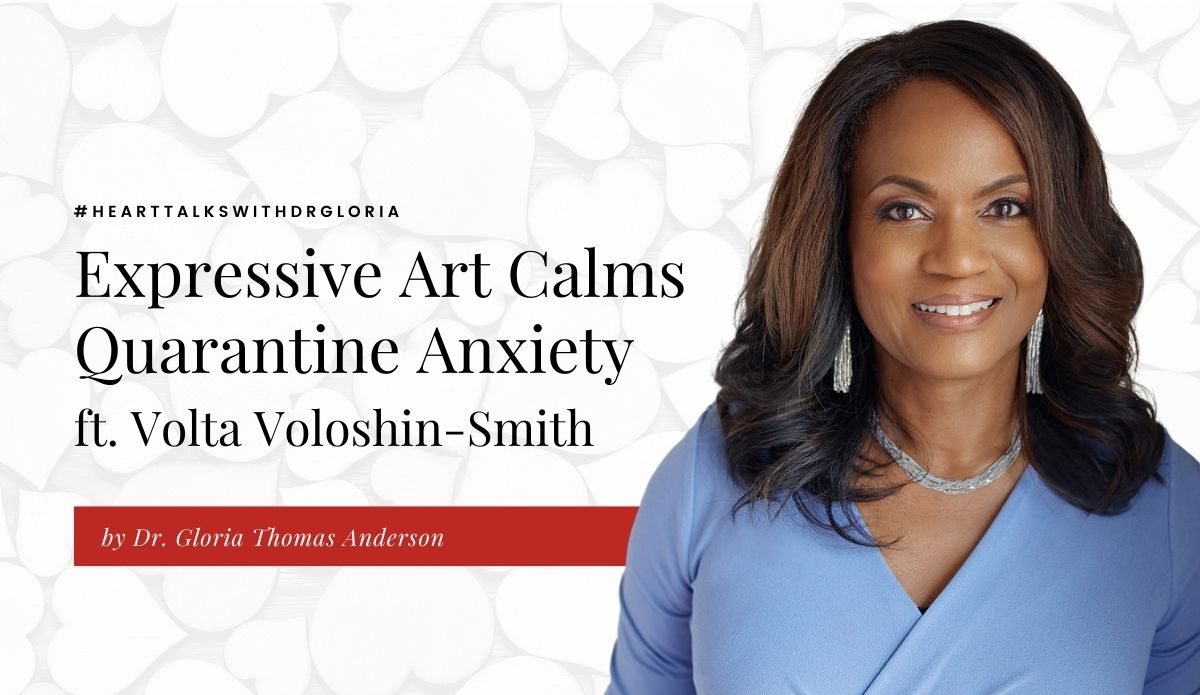 Dr. Gloria Thomas Anderson speaks with GIF watercolor artist, Volta Voloshin-Smith (Founder of ColorSnack.com) about the use of ART as a form of self-care to alleviate anxiety. Using art as a tool to promote the expression of our feelings is a creative way to balance mental health, especially during quarantine and sheltering-at-home due to the COVID-19 pandemic.
"Heart Talks with Dr. Gloria" is a short talk show featuring guests having conversations about matters of the H.E.A.R.T.© (Healing, Edifying, Affirming, Restoring, Transforming) with Dr. Gloria Thomas Anderson, licensed minister, educator and author of The African-American Spiritual and Ethical Guide to End-Of-Life Care. Each show is recorded virtually and airs on Sunday nights on Facebook, YouTube, and Periscope.
For more faith-based engagement, tools, and additional conversations with Dr. Gloria, request to join the private "Inspiring Insights" community online at https://www.facebook.com/