How to Support COVID-19 Front Line and Essential Workers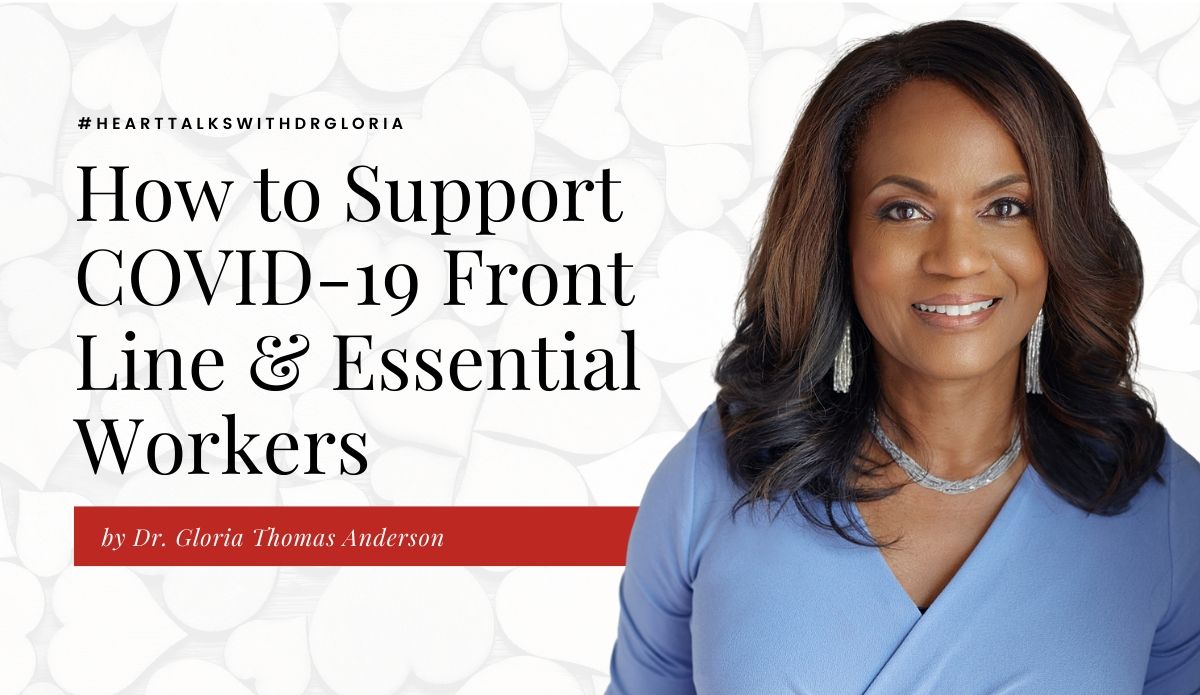 In the very first episode, Dr. Gloria Thomas Anderson speaks with Montrula Donaldson, RN, regarding the importance of encouraging our First Responders and essential workers during the COVID-19 Pandemic and offers a prayer for those working on the front lines of service to others.
"Heart Talks with Dr. Gloria" is a 15-minute show featuring guests having conversations about matters of the H.E.A.R.T. © (Healing, Edifying, Affirming, Restoring, Transforming) with Dr. Gloria Thomas Anderson, licensed minister, educator and author. Each show is recorded virtually and airs on Sunday nights on Facebook, YouTube, and Periscope. For more faith-based engagement, tools, and additional conversations with Dr. Gloria, join the FREE "Inspiring Insights" community on Facebook.
Follow, Like, Share, Subscribe @hearttonesGTA